Culture of enterprise
---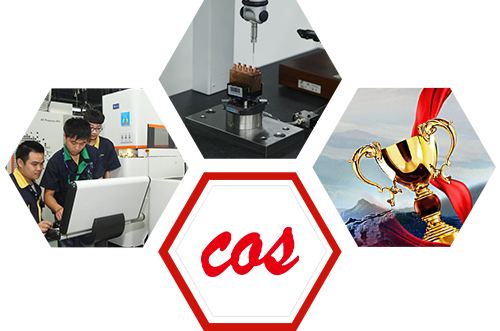 Cosmos mission: to lead precision manufacturing to help customers create a wonderful world.
Mission Statement:
1. Provide quality and punctual service for customers
2. To build a happy life platform for colleagues.
3. To contribute innovative and leading technologies to the industry
4. Inherit the spirit of excellence for the society
5. Create material and spiritual rewards for shareholders
Cosmos vision: The enterprise successfully listed employees live and work happily create social wealth
Vision Statement:
1. Embrace capital focus on deeply industry benchmark
2. Happy work, have a car and house three generations live together
3. Enabling employment large tax payers Charity education
Cosmos core values: integrity, responsibility, focus, gratitude and people-oriented
Value statement:
1. integrity: no lie, no fake, in strict accordance with the process system, with life to defend one's own commitments.
2. responsibility: no evasion, no excuse, strictly perform their duties, 100 percent responsible for the results.
3. focus: focus on the core technology, try our best to do our job, to do the first is the only goal.
4. gratitude: always have grateful heart, grateful for customers, grateful for partners, willing to do everything unconditionally for customers and partners.
5. people-oriented: pay attention to improve the ability of employees, pay attention to the growth of employees, and build a better home for work and life.
Selects talent by five criteria in Cosmos
1, willing to do unpaid but very tired things
2. Unconditionally and continuously obey the decisions of the organization
3. Have potential characteristics for promotion and development
4. Take the initiative to solve problems in the process of work
5. Take the initiative to cooperate with others in complicated work
Scan and browse the mobile terminal
Sichuan Cosmos Precision Mold & Die Co.,Ltd
---
CopyRight © 2023 Sichuan Cosmos Precision Mold & Die Co.,Ltd